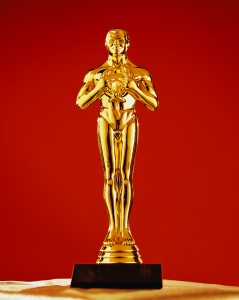 And the winner is…
I have taken this ballot from People magazine and I haven't always liked Oscar's choices for Best Picture but then "he" likes melodrama and sometimes, I don't. As far as the whole Black actors having been dissed, am I missing something or is Chris Rock a black man? And did not 12 Years a Slave have black actors last year which won several nominations and an Oscar for Best Supporting Actor? And last I checked, the president of the Academy Awards is a woman and is —? Psst, her name is Cheryl Boone Isaacs.
Hmm…methinks those with a myopic view regarding diversity needs to be evaluated by a professional.
For the record, I chose Sylvester Stallone (before his fame in Rocky, he once told me beer was bad for me) in honor of senior citizen actors, but keep an eye on Tom Hardy, he is an amazing chameleon who disappears into his characters and wears them like skin. If he continues choosing roles like he has, he will be accepting the Oscar for Best Actor in the near future.
I am ready for my close-up, Mr. DeMille.
Happy Viewing.
Peace, j