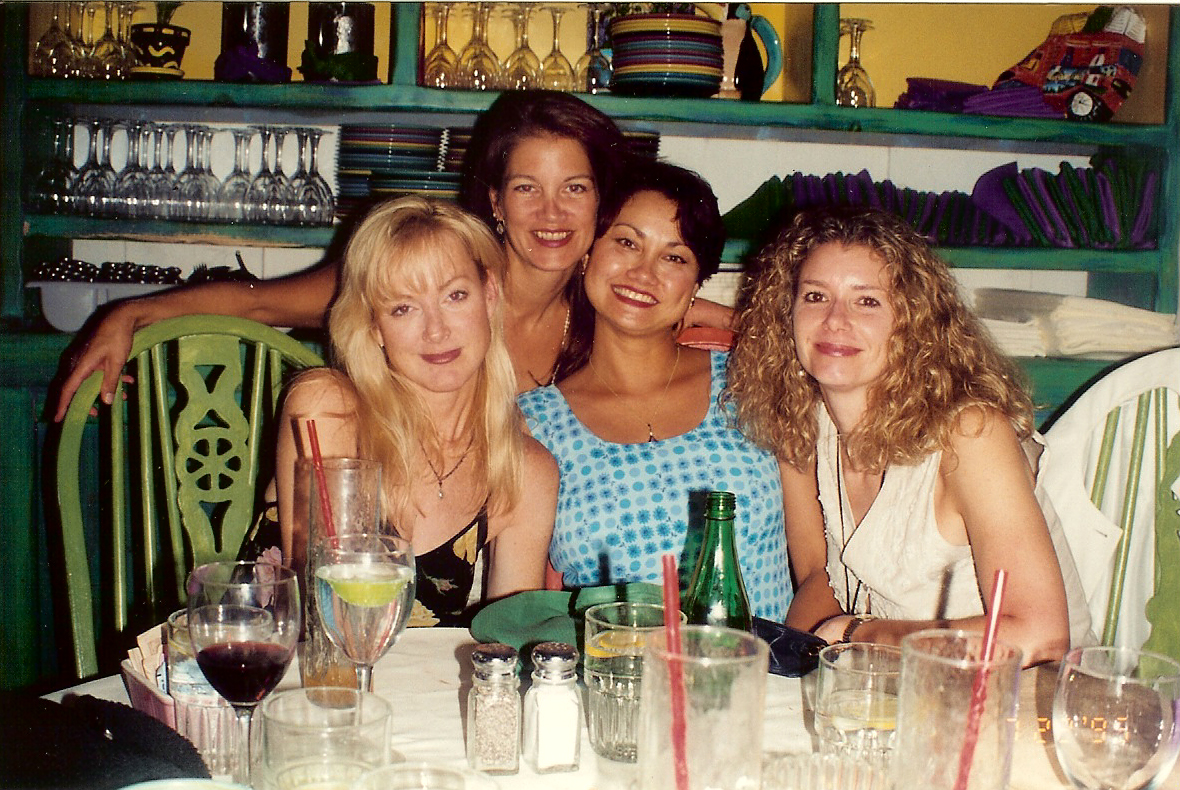 My dearest Teddie:
For many, many weeks I have refused to believe you have really left us to muck about down here on earth, amongst the lost and found without your wry, dry humorous commentary and outfits so fabulous, it has inspired all sorts of DIY projects that is now called repurposing. You were ahead of your time.
You always saw beyond the blemish or broken and envisioned beauty that with just a little acceleration of your Nimbus 2000 sewing machine and a glue gun—Voila! You created so much splendor. Your Eiffel Tower lamp with a working clock and its perfect French canvas lampshade lights up my dining room like your spirit and friendship always lifted me.
And every time I hear Norah Jones—I think of you.
When a young Norah performed at the Greek Theatre, we drove together (actually you drove and expertly navigated through peak LA traffic I might add)…And from the height of your stilettos and your magic bag of tricks, you would produce sparkling water (because it sparkled) and black cashmere in defiance of the evening's chill—without batting your long eyelashes. I remain in awe of your memorable blue topaz eyes—and of your 20 inch waist.
The last time I saw you—we were celebrating your 60th with Italian red wine and eating gourmet, personal pizzas handcrafted  by your man whose moniker is the Pitbull of Comedy.
Anyway Teddie, I took it for granted that I had more time to speak in person and laugh with you. I'm sorry I didn't call when I said I would. But again, you already know this too. In selfish frustration, I miss knowing you are here—in the flesh.
I hope that you're having fun at THE Rock Party of 2016 with Prince, Merle Haggard and David Bowie. I know heaven is swathed in pink tulle with you around. I can hear the angels and saints saying, "Gosh, it looks better already, Tillett!" Whether here or there—you always make a difference. I just wish I had met you sooner— so that I could have loved you longer.
Your faithful friend and sister from another mister,
j
(Appropriately, Teddie is hovering behind with her arms around us.)